The web configurator for your products
.
Our 3D configurator is a modular, cross-platform solution designed to improve your website's user experience and your company's sales.
An essential tool for the digitalisation of your product and for your commercial fleet.
Would you like to know more?
A modular solution able to manage all kinds of products, from the simplest to the most complex, and that can be extended and integrated into your systems.
A completely web-based solution, highly compatible with all devices, while ensuring top-level graphical fidelity and performance.
A new digital product experience, including AR and VR. Not just for the end user, but a powerful sales tool for your sales force.
A data collection tool to discover the most viewed products, and your customers' favourite configurations. With this data you will be able to define marketing strategies for the promotion of your products.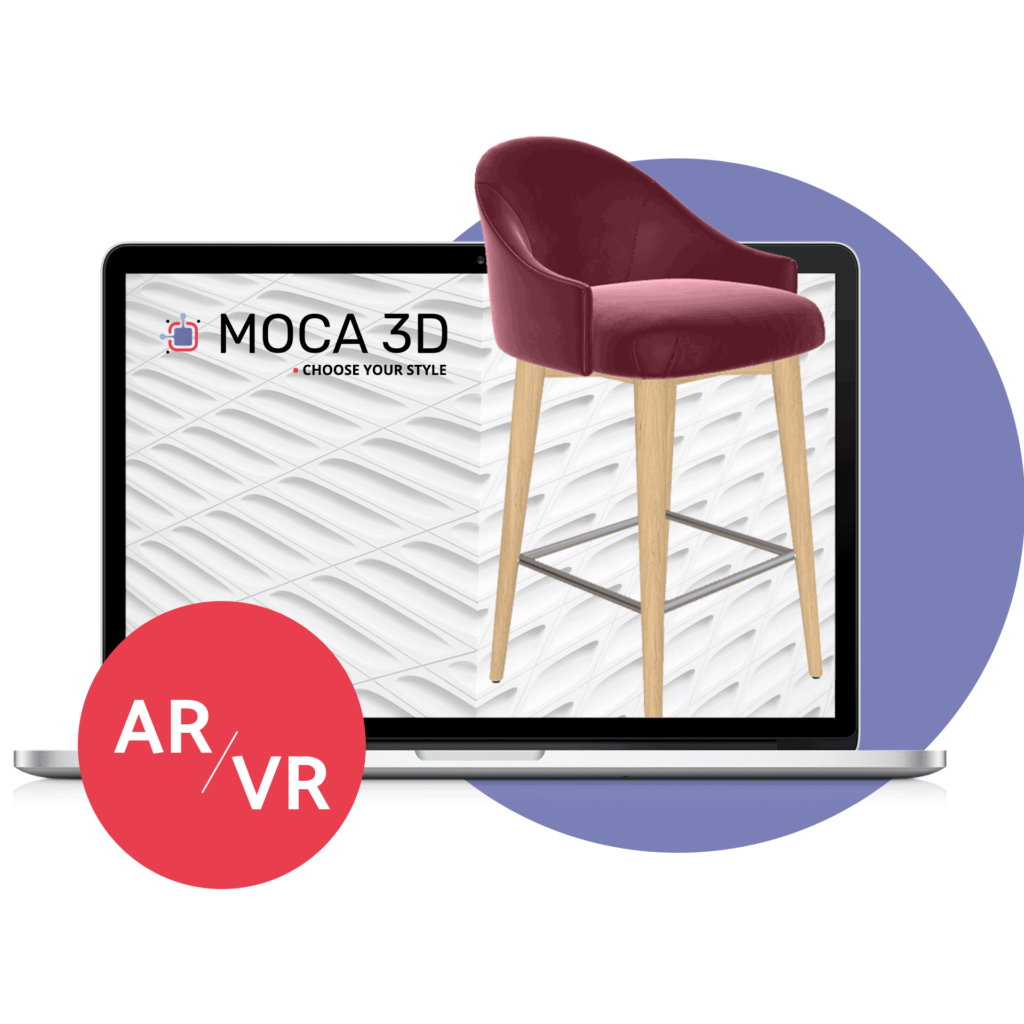 High-level graphical fidelity and complete product configuration: see the power of Moca3D with your own eyes by requesting a free demo with no commitment.
Compose your configurator
.
Assemble your configurator according to your needs. Start with the base module, then add the components you need: price display, AR/VR view, configurable optionals and much more…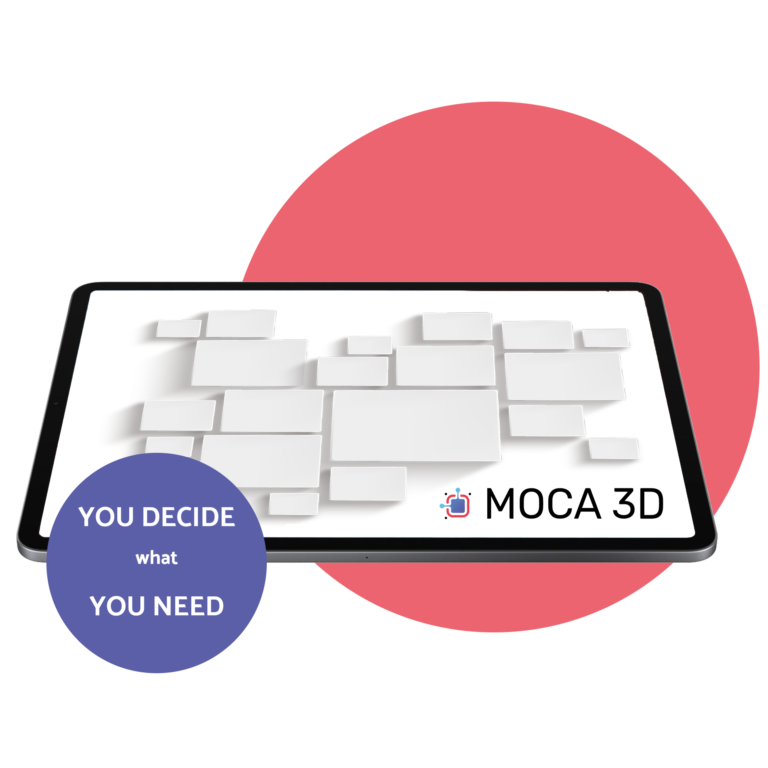 Moca3D is a modular 3D web configurator for your products that combines the practicality of a virtual catalogue with an engaging, innovative customer experience.
Always available and easy to use, it is a unique and innovative boost for your company!
Moca3D gives your clients a handy tool to explore all the available finishes and configurations, helping them with the process of choosing your product.
Moca3D can be used by the end consumer or by your sales force as a sales tool, allowing you to keep your catalogues always updated.
Moca3D gives you direct access to all your products and all your finishes in real-time, simplifying your sales funnel with a new interactive 3D customer experience.
Thanks to Moca3D you'll be able to collect data related to your customers' favorite products and configurations, helping you create targeted marketing strategies.